Villa 57 is part of a group of villas that form part of the Long Bay Estate and its beautiful meandering colourful gardens, all within the beautiful Long Bay Estate ....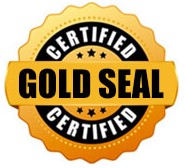 Details
Villa 57 is part of a group of villas that form the Long Bay Estate and its beautiful meandering colourful gardens, all set within the beautiful Long Bay Village in the British Virgin Islands.  The outlook is across the Long Bay Village and onward to the stunning Long Bay Beach and its mile-long sandy shoreline just beckons you.    
The villa was built approximately 13 years ago, there are 3 large airy bedrooms set over 3 floors with plenty of luxury rattan furniture for you to relax.  One of the best places in this villa is the magnificent outside dining area. This is a great place to enjoy a family BBQ, or watch the sunrise whilst having a morning coffee or simply chill out with the calming Caribbean trade wind rising up from the beach.  All the bedrooms are air-conditioned with their own private balconies, closet areas & spacious bathrooms.
To give you an idea of how the villa is laid out, there are 3 floors all accessed by a central interconnecting staircase, all levels are lockable and offer total privacy from one another.  The Penthouse offers a spacious suite with Jacuzzi Tub and balcony, there is a small kitchen.   The Garden Suite offers  bedroom/bathroom en-suite,  living room, open air dining and kitchen.   The Patio Suite has a small kitchenette,bedroom/bathroom and balcony overlooking the gardens of Long Bay.  
The Penthouse has a king sized bed, seating areas either in or outdoors on the balcony, satellite TV. The high vaulted ceiling creates a superb space around you. The outdoor balcony has a table & chairs for you to enjoy a cocktail or light supper to watch the lights come up in Long Bay Village. The sumptuous bathroom has a Jacuzzi Tub & Shower. 
The main deck features the kitchen & outdoor dining area with barbecue, this is open plan so you can enjoy cooking & socialising at the same time, there is satellite TV for you to be entertained. The large set of slider doors open out onto the deck where you can dine, watch the sun go down or just simply take in the view. There is a bedroom & bathroom on this level, the bedroom has a queen size bed with plenty of space and air conditioning.
The garden bedroom has a queen bed, bathroom & kitchenette, satellite TV. There is a small balcony with Views across the gardens & onward to the ocean. The bedroom is air conditioned.  Parking is right next to the villa, no long walks with your luggage or shopping! 
Long Bay Beach is just a hop, skip & jump away from the villa with its mesmerising ocean views & pure white sand. Pelicans fish all day long, you can walk the mile long or just sit & read a book under a palm tree. Do not be taken aback to see native hummingbirds enjoying their favourite firecracker plant.
Tortola has many excellent restaurants around the island, along with sailing, scuba diving & variety of day trips. Surfing is awesome at Apple Bay Beach(winter) & fantastic snorkelling can be found at Smuggler's Cove which is the next bay from Long Bay Beach.
Facilities include:-
Close to Long Bay Beach

Bedrooms (1 King and 2 Queens) all have air conditioning and bathrooms

Ceiling fans in each room

Linens and Beach towels

Full Kitchen (Garden Suite)No Oven only Cook Top/ Microwave

Satellite TV

Wi-Fi

BBQ

Breakfast bar (Garden Suite)
Housekeeping provided. 
Check in is 3pm and Check out is a 11am

6 Guests (children welcome)

No Smoking

Pets not allowed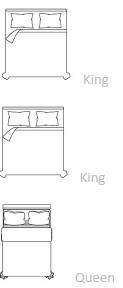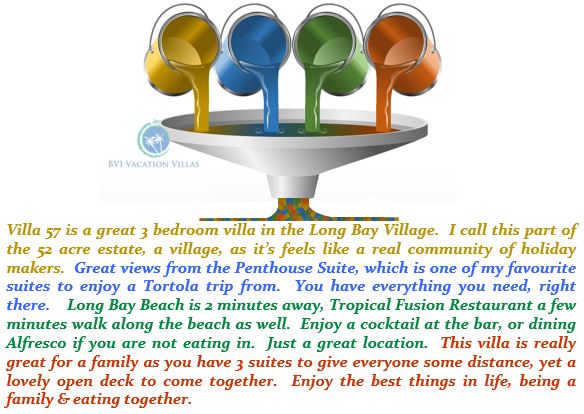 Rates
Quoted Currency: American $
Convert Currency:
Rental rates are for the entire property.
10% Government Hotel Tax (not included)
10% Service Fee (not included)
$300 Damage Deposit (refundable)
Penthouse Suite
| Description | From | To | Weekly | Week Night | Weekend Night | Minimum Stay |
| --- | --- | --- | --- | --- | --- | --- |
| Winter | 06 Jan 22 | 22 Apr 22 | $1505 | $215 | $215 | 5 Nights |
| Summer | 23 Apr 22 | 16 Dec 22 | $1400 | $200 | $200 | 4 Nights |
| Christmas/New Year | 17 Dec 22 | 04 Jan 23 | $1750 | $250 | $250 | 7 Nights |
Garden Suite
| Description | From | To | Weekly | Week Night | Weekend Night | Minimum Stay |
| --- | --- | --- | --- | --- | --- | --- |
| Winter | 06 Jan 22 | 22 Apr 22 | $1540 | $220 | $220 | 5 Nights |
| Summer | 23 Apr 22 | 16 Dec 22 | $1400 | $200 | $200 | 4 Nights |
| Christmas/New Year | 17 Dec 22 | 04 Jan 23 | $1925 | $275 | $275 | 7 Nights |
Patio Suite
| Description | From | To | Weekly | Week Night | Weekend Night | Minimum Stay |
| --- | --- | --- | --- | --- | --- | --- |
| Winter | 06 Jan 22 | 22 Apr 22 | $1330 | $190 | $190 | 5 Nights |
Garden Suite & Penthouse Suite
| Description | From | To | Weekly | Week Night | Weekend Night | Minimum Stay |
| --- | --- | --- | --- | --- | --- | --- |
| Winter | 06 Jan 22 | 22 Apr 22 | $3045 | $435 | $435 | 5 Nights |
| Summer | 23 Apr 22 | 16 Dec 22 | $1520 | $380 | $380 | 4 Nights |
| Christmas/New Year | 17 Dec 22 | 04 Jan 23 | $3500 | $500 | $500 | 7 Nights |
Entire Villa
| Description | From | To | Weekly | Week Night | Weekend Night | Minimum Stay |
| --- | --- | --- | --- | --- | --- | --- |
| Winter | 06 Jan 22 | 22 Apr 22 | $3850 | $550 | $550 | 5 Nights |
| Summer | 23 Apr 22 | 16 Dec 22 | $3430 | $490 | $490 | 4 Nights |
| Christmas/New Year | 17 Dec 22 | 04 Jan 23 | $4550 | $650 | $650 | 7 Nights |
Availability
Guestbook
Enquiries