Lisa Mead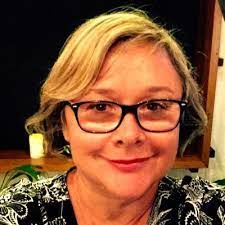 i:   https://www.instagram.com/cheflisamead/?hl=en
f:   https://www.facebook.com/cheflisamead/
WhatsApp: +1 284 543 8003
Originally from Queensland, Australia, chef Lisa Mead has spent the past 27 years cooking between Australia, the Mediterranean and the Caribbean.
She has created Epicurean delights for all walks of life including royalty, heads of state and celebrities onboard luxury yachts, in 5 star villas and Restaurants.
In addition to her time spent living in South East Asia, where she gained valuable experience with the local cuisine, if asked Lisa would describe her cooking as Global, pulling from different cultures, using only the freshest of ingredients.
Currently Lisa is being filmed in her own cooking show as chef and host of a series titled: "Galley Gourmet With Chef Lisa".
Lisa is available as a private chef. Contact Lisa.
Virgin Gorda
We have a couple of really good Chef services we use on Virgin Gorda, they will come to the villa & provide meal services to suit your needs.  Please ask me.